In this Xtra episode we feature the XB70 Valkyrie with Jeannette Remak and Joseph Ventolo Jr from Phoenix Aviation Research. They have just released their latest book on the XB-70 Valkyrie bomber entitled "XB-70 Valkyrie – The Return to Valhalla" and we had the opportunity to learn more about this iconic looking aircraft.
Jeannette Remak is a military aviation historian, writer, author and artist. Her books include XB-70 Valkyrie: The Ride to Valhalla, A-12 Blackbird: Declassified, The Archangel and the OXCART and The Dawn of Mach III Reconnaissance. In the mid-1990s,
Ms. Remak worked for six years as the Aircraft Historian for the Intrepid Sea-Air Space Museum in Manhattan. She has also worked as a consultant for the Curator's Office at the U.S. Air Force Museum.
Jeannette has studied Fine Art and has a degree in Commercial Photography. She obtained her Masters Degree in Aviation Sciences in 2000 from Northwestern International University. Her accomplishments are listed in Who's Who Among American Women 1994 -1995. Jeannette has travelled extensively and currently resides in NY, USA.
Joseph A. Ventolo, Jr. is the former curator of the US Air Force Museum (now the National Museum of the U.S. Air Force). After serving with the 269th Comm Sqn. and 251st Comm. Gp, Ohio Air National Guard, Springfield, OH. he transferred to the Air Force Reserve until 1970. He then moved into a a career in moving image and in 1962 he joined the staff of the U.S. Air Force Motion Picture Film Archives at Wright-Patterson AFB. In 1969 he transferred to the Advanced Logistics Systems Center as a historian and public information officer.
Shortly thereafter he was assigned to the Office of History, Headquarters Air Force Logistics Command, as a staff historian. While there he authored several monographs and contributed sections to the command's annual official histories.
In 1979, he transferred to the Research Division, U.S. Air Force Museum as the Museum's Historian. Two years later he became a Curator of Aeronautics later becoming Curator of the U.S. Air Force Museum and named Curator of the United States Air Force. He remained in that position until his retirement on January 3, 1995.
Joe Ventolo has also volunteered with the Ohio History of Flight, Inc. Air Museum in Columbus, OH, from 1995 until its closure in 1999.
He is currently a co-owner and consultant with Phoenix Aviation Research and is a publish author and contributor to many press, magazine and other historical articles on aircraft and aviation.
Contact Us Getinvolved@aviation-xtended.co.uk
Listen now using the media player:
You can also download this episode of Xtended by clicking HERE or find us on iTunes by clicking the logo below: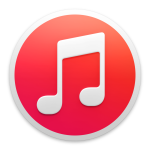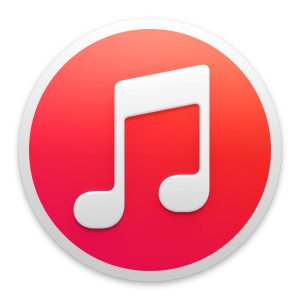 Jeannette Remak:
https://www.amazon.co.uk/XB-70-Valkyrie-Valhalla-Jeannette-Remak/dp/1512225290
http://www.amazon.com/Jeannette-Remak/e/B005JDHWIG
Phoenix Aviation Research:
https://www.facebook.com/pages/phoenix-aviation-research/113763211972928
XB-70 Links:
http://www.nationalmuseum.af.mil/Visit/MuseumExhibits/FactSheets/Display/tabid/509/Article/195767/north-american-xb-70-valkyrie.aspx
https://youtu.be/FrYhiNhp-L0
https://en.wikipedia.org/wiki/North_American_XB-70_Valkyrie