We continue our look back at the Falklands Air War on the 35th Anniversary of the end of the Falklands Conflict. We are joined in the studio by Naval Air Historian Matt Willis and are delighted to welcome Commander Nigel 'Sharkey' Ward DFC AFC RN Retired to the show, all the way from his home in Grenada.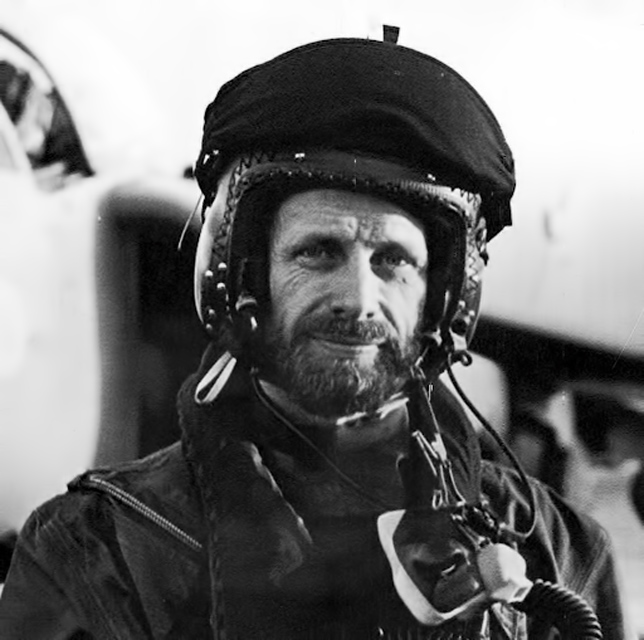 Often outspoken, but more often correct than wrong with  his opinions on air combat and warfare operations, Commander Ward commanded 801 NAS in the Falklands conflict. He describes his role and we get on to talking about the effect of the conflict on modern Fleet Air Arm operations.
This episode is dedicated to all of those from all sides of the conflict, who did not return home.
We are delighted to be supporting Navy Wings with this episode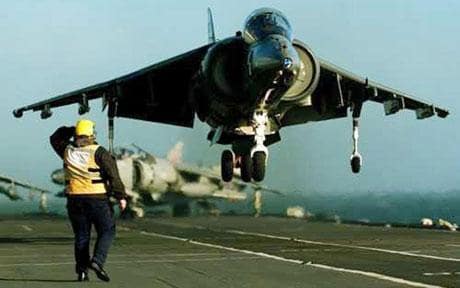 Contact Us: GetInvolved@aviation-Xtended.co.uk
Listen now using the media player:
You can also download this episode of Xtended by clicking HERE or find us on iTunes by clicking the logo below: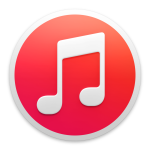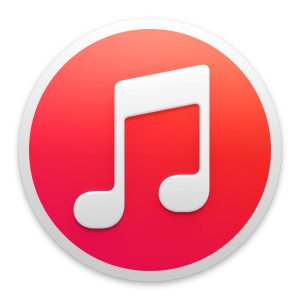 Commander Nigel 'Sharkey' Ward DFC AFC Royal Navy Retired
Commander Nigel 'Sharkey' Ward was a Fleet Air Arm fast-jet pilot for many years. He flew Sea Vixen, Phantom and Sea Harrier. Commander Ward was integral to the successful introduction to service of the Sea Harrier and was Commanding Officer of 700A Intensive Flying Trials Unit (IFTU) at Yeovilton which evaluated the aircraft and its systems prior to forming the first squadron.
Commander Ward was the first Commanding Officer of 899 Naval Air Squadron (NAS) when it re-commissioned in 1980. 899 NAS was the headquarters and training squadron for the aircraft throughout its service life until the squadron decommissioned in March 2005.
Commander Ward was also the Commanding Officer of 801 NAS which formed as the second front-line SHAR squadron. It was as Commanding Officer of 801 that Commander Ward, operating from HMS Invincible, went to war during the 1982 Falklands War. He undertook over 60 combat sorties and made three confirmed air-to-air 'kills'.
In 1992 Commander Ward published his much acclaimed book 'Sea Harrier over the Falklands' which has become essential reading for anyone interested in the war or the SHAR aircraft. It is believed to be one of the best selling military aviation books in history and has seen an updated version published since it's original launch.
Commander Ward retired from the Royal Navy in 1989 and now lives in Grenada.
https://en.wikipedia.org/wiki/Sharkey_Ward
http://www.sharkeysworld.com/  (See How Commander Ward is still active in presenting the lessons from a career in combat flying)
PromotingAerospace
Navy Wings:
https://www.facebook.com/NavyWingsUK
https://www.youtube.com/watch?v=WkcXHLUW1L0
https://www.navywings.org.uk/news-blog/category/blog/sea-vixen/
Lewis Gaylard:
https://navywingsflightstore.org/collections/books/products/sea-vixen-xp924-lewis-gaylard
https://books.google.co.uk/books/about/Sea_Vixen_XP924_Foxy_Lady.html?id=ZLWuDAEACAAJ&redir_esc=y
If you have an event you want us to promote or some news from your local airfield email us at getinvolved@aviation-xtended.co.uk
Or post it here:   Aviation meetups and geekfests http://avgeekfests.com/
Like this and other podcast episodes at the Facebook Group – Aviation and Aerospace Podcasts