Pieter Johnson – XTP Media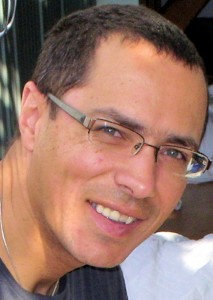 An independent presenter and producer, Pieter leads XTP Media.
He is passionate about aviation. It's his objective to promote aviation to those with an interest, and to inform those who seek to be more interested. His blog, Alpha Tango Papa, is where he started talking aviation, but he quickly moved on to producing audio material.
Published widely across the world, Pieter is now recognised as a leading presenter of European audio aviation material across Europe, and further afield. He presents the Across The Pond segment on the internationally acclaimed Airplane Geeks podcast. He also produces the topical 'From Up Here To Down There' segment for Plane Crazy Down Under, the premier aviation podcast which looks at the world of aviation from an Australia / Pacific point of view.
Pieter has worked in various parts of the world. In his career he has significant experience of logistics and operational management and business consulting. Much of his career has been spent in advertising and marketing so delivering client messages is a key aspect of what he does.
His love of aircraft and flying started when he was introduced to flying by his father, who flew Fairey Barracudar and Swordfish in the Royal Navy Fleet Air Arm as a Telegraphist Air Gunner. His own ability to be a pilot was short lived. Pieter started his PPL and soloed after 8 hours at Panshanger (EGLG) in the UK, later soloing in the USA at Arthur Dunn (X21) airfield in Florida, going on to fly extensively, including his solo cross-country.
He has a relaxed style and this helps to facilitate client, guest and news interviews.
Pieter can be found on Twitter HERE and at www.XTPMedia.co.uk and www.Facebook.com/XTPMedia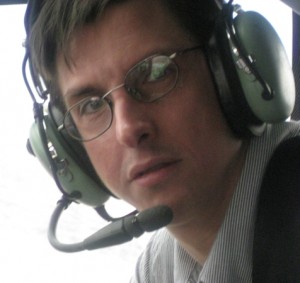 Tim Robinson – Royal Aeronautical Society
Tim Robinson was hooked on aviation from an early age after being given balsa gliders and plastic model kits at a very early age. Unfortunately reading about Biggles under the covers at night strained his eyesight so he couldn't be Biggles (along no doubt with other factors).
However he thinks he has got the next best job as an aviation journalist – where he gets to talk to pilots, engineers, airline CEOs, heads of industry and even astronauts across the whole spectrum of aviation, aerospace and space and learn more about this fascinating industry.
Since 2001 he has worked the publications department at the Royal Aeronautical Society, the world's oldest professional membership organisation for the global aerospace community. In his role as Deputy Editor and now Editor on Aerospace International he covers civil and military aviation, general aviation and space. He also reports on the latest breaking aviation news from the world's biggest and most exciting aerospace exhibitions and air shows such as Farnborough, Le Bourget, Singapore and Dubai.
As well as Aerospace International magazine, he has also created and writes the Aerospace Insight blog at the Royal Aeronautical Society website. In addition he has also been quoted as an aerospace expert for CNN, BBC and other international media organisations.
His aviation claim to fame is though he never got to fly on the iconic Concorde – he did go Mach 1.5 in the back seat of a MiG-29 over Russia – a flying experience he is still looking to top (offers gladly accepted!).
He is now Editor of Aerospace International, the monthly flagship magazine of the RAeS and blogs at the Aerospace Insight blog on the www.aerosociety.com website. You can find him on Twitter HERE.
Gareth Stringer – Global Aviation Resource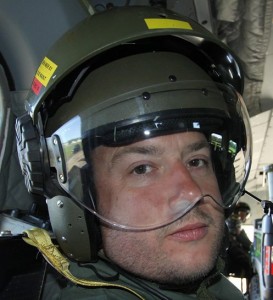 With a Father who served with XV Squadron on Victor B.1s and an Uncle who worked on Meteors at Duxford, aviation was always going to play a prominent part in Gareth's upbringing and he was bitten by the bug from an early age.
He attended his first air show more than 25 years ago and has stayed abreast of aviation current affairs ever since, all the while fuelling a prodigous appetite to read and collect books on the subject.
Gareth joined the Air Training Corps at 14, the Chipmunk flights were unforgettable, but unfortunately never achieved his childhood dream with the RAF, although he did manage a week of "work experience" at Lakenheath with the 494th TFS and their F-111s! His love of writing played a big part in his career in the world of public relations and that is what he has been doing for the past 15 years, mainly involved with the football industry where he has worked with some of the beautiful game's biggest names and biggest events.
But the passion for aviation has remained and the last few years have seen Gareth increasingly drawn back to attending airshows, writing about aviation and building relevant contacts – all the while working hard to improve the photography skills that he originally learned all those years ago!
He is Editor in Chief of the award winning Global Aviation Resource website. You can find him on Twitter HERE.